2018
Arzum Home Appliance
New Star The Sole Agent Of Arzum
Elevate your living experience with Arzum – a name synonymous with excellence, sophistication, and ingenuity. Renowned for its impeccable quality and stylish designs, Arzum unveils a world of possibilities across an extensive range of categories. From simplifying food and beverage preparation to enhancing cooking, frying, ironing, cleaning, and personal care routines, Arzum stands as a frontrunner in the realm of small home appliances. With a diverse array of products that cater to your every need, Arzum brings innovation to your doorstep, enhancing your daily life with practicality and style.
At the heart of Arzum's philosophy is the fusion of innovation and practicality. Each product is meticulously crafted to incorporate innovative features that simplify your tasks, ultimately elevating your comfort within your home. With an unwavering commitment to delivering excellence, Arzum has solidified its position as a leader in the small home appliances industry.
From the moment you interact with an Arzum product, you'll recognize the attention to detail, the dedication to functionality, and the embodiment of aesthetic appeal. Arzum understands the importance of balancing both form and function, ensuring that its creations not only excel in performance but also seamlessly integrate into your living space.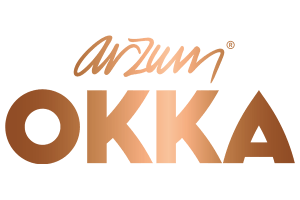 New Star The Sole Agent Of Arzum Okka
Indulge in the rich legacy of Turkish coffee, a tradition passed down from the opulent Ottoman cuisine, and experience an added layer of exquisite flavor with the Arzum OKKA family. With a comprehensive array of offerings including OKKA Turkish coffee machines, coffee cups, and coffee grinders, the Arzum OKKA family elevates your coffee journey to new heights. By seamlessly intertwining timeless tastes with modern technology, this family ensures each cup promises a frothy, flavorful delight.
Embrace the Perfect Coffee Experience with Arzum OKKA
Brewing the perfect cup of coffee is an art, and the Arzum OKKA Turkish coffee machine models make it effortlessly achievable. These machines come equipped with a direct-to-cup service function, simplifying the brewing process to a few easy steps. After filling the water chamber and coffee pot according to the desired number of cups, all that's left to do is select the cup quantity – one or two – and watch as the magic unfolds. The machine flawlessly blends the elements, crafting your coffee to perfection.
For those seeking a more intensified coffee experience, the option of slow brewing is at your fingertips. This feature ensures a richer, more robust flavor that resonates with the depth of Turkish coffee tradition. Furthermore, the adjustable cup positioning area caters to various cup sizes, ensuring every serving is perfectly suited to your preferences.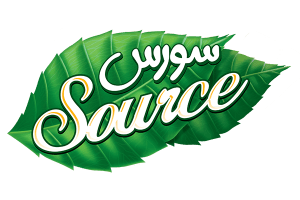 Step into a world of flavor innovation with us, as we proudly present our creation: Source powdered juice, the epitome of taste sensation. With a remarkable lineup of 18 exceptional flavors, Source has become a household name with delightful refreshments and a burst of natural goodness.
At the heart of our journey lies a commitment to crafting powdered juice like no other. Source is the result of relentless dedication to quality, taste, and variety. Each flavor is a masterpiece, carefully curated to awaken your taste buds and offer a symphony of notes that dance on your palate.
Our pursuit of excellence led us to the creation of 18 distinct flavors, ensuring there's something to tantalize every craving. From the classic favorites that evoke nostalgia to the innovative blends that push the boundaries of taste, Source offers a spectrum of choices that cater to every mood and moment.
What sets Source apart is not just its diverse flavors, but the unparalleled quality that defines every sip. We meticulously select premium ingredients to ensure that each glass of Source is a refreshing, nutritious experience that you can enjoy with confidence.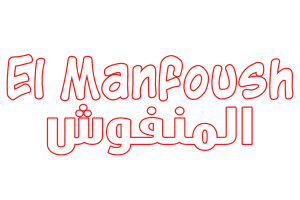 Here at NEW STAR We are proud to be the pioneers in bringing Pellet Chips and this extraordinary taste to Egypt, redefining the way Egyptians enjoy their snacks.
Imagine the perfect combination of crunchiness, flavor, and innovation, all in a single bite-sized chip. At NEW STAR, we have embarked on a mission to introduce Egyptians to the Pellet Chip, a snack that transcends the ordinary. Our Pellet Chips are meticulously crafted using cutting-edge technology, ensuring each chip is a masterpiece of texture and taste. Our commitment to quality is unwavering.
We source only the finest ingredients to create Pellet Chips that are not only delicious but also wholesome.
Let's talk
Connecting with
New Star
To embark on a journey of uniqueness, innovation, and unparalleled after-sale services, we invite you to connect with New Star. Discover the difference that drives us as we usher in a new era of consumer satisfaction.
To explore partnerships, engage in inquiries, or delve deeper into our spectrum of services, visit our website at newstareg.com or connect with us via email at contact.ns@newstareg.com.